Celebrating 90 Years!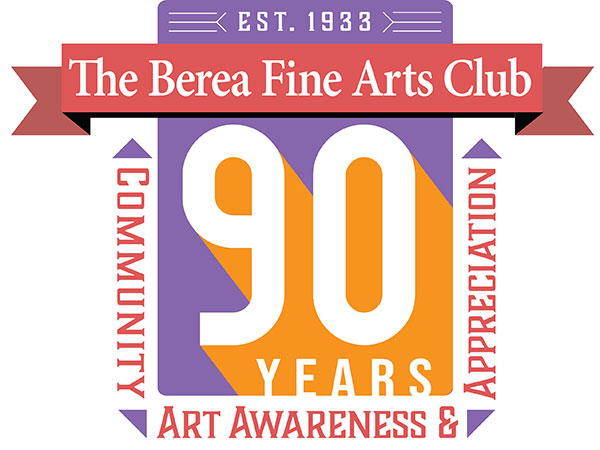 The Berea Fine Arts Club, Inc. is celebrating 90 years of empowering art awareness and appreciation in the community. The club was founded in 1933 at the historic Little Red School House located at 323 E. Bagley Road in Berea, Ohio. This same location is considered our club's "home," our meeting space, our learning space and our event space to this day.
We are a 501(c)4 non-profit organization that continues to fulfill the club's official mission statement (quoting the club's constitution)..."to further the study and development of the fine arts and to promote and encourage an interest in the cultural life of the community" 90 years later.
Our club is a creative outlet for local artists in Berea and surrounding areas - a place for artists to network with fellow artists, share and learn artistic skills and techniques with each other, and encourage others to explore and appreciate the fine arts. There are opportunities for artists to gain exposure while spotlighting their work via several venues - art shows, displaying at our Gallery, teaching classes, demonstrations, our website member gallery and many more! Partnering with local community groups such as the Berea City Club, the Berea Kiwanis Club and the Berea Library opens doorways to volunteer, engage and reinforce the important benefits of the arts in our community.
We encourage you to stop by our Gallery 323, located at the Little Red School House, and attend one of our many art shows and community events throughout the year. Refer to our event calendar for a detailed list and visit our website regularly.for the latest news. Support local artists and support our club, and together we can support our community.
Calendar of Events

12/1

Holiday Fine Art Show


Little Red School House
4 PM - 9 PM

12/2

Holiday Fine Art Show


Little Red School House
10 AM - 5 PM

12/3

Holiday Fine Art Show


Little Red School House
10 AM - 4 PM